HUNGARIAN &CONTINENTAL FINE BISTRO
THE LEGENDARY GOULASH SOUP...
THE PLACE FAMOUS BY GOULASH SOUP...
Legendary Goulash soup....The most well-known dish of Hungarian cuisine and with good reason. This embodies everything the Budapest Bistro's philosophy represents. In our restaurant that seats more than a 100 persons inside and 150 on our terrace, we welcome our domestic and foreign guests with dishes that provide a casual or fine dining experience which is enhanced by our comfortable 510 m2 establishment.
We take the conventional flavours which are based on the rich Hungarian gastronomical traditions and we fuse them with the expectations of the highest quality in modern gastronomy.
We offer downtowns widest breakfast selection, handmade cakes and homemade pastries to those who like to enjoy food made to perfection and "life itself" just like us.
Our Hungarian enclosed, view as you dine kitchen, which is unique in the city, and our state of the art walk in wine cellar which is home to the highest quality of wines available, is a joyful sight for those in love with gastronomy. To compliment the culinary pleasures we offer live music and classic "bar and piano" atmosphere. Visit us and enjoy the real Budapest Bistro experience.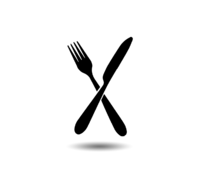 OUR PHILOSOPHY...
FROM 2012
Our kitchen serves no pig in a poke. There is nothing mystical about what we do. We merely cook and bake Hungarian cuisine. We are motivated to present our devoted guests with truly classic dishes. Our job is to prepare something out of the ordinary. It is no difficult feat: Everything is given for preparing unexceptionable meals because we are at home here. We support the farmers of our region and their work as our hopes and dreams rest with them. We believe that the most important ingredient of a tasty meal is quality, consciously produced raw material. We preserve tradition and combine it with modern technology. Our aim is to bring good taste into Hungarian cuisine. Not more, better. To show the way.
RESERVATION

Monday to Friday 7:30-24:00
Saturday - Sunday and Holidays: 09:00 - 24:00
The kitchen is close at 23:00
OUR HOLIDAY HOURS!
On Dec 24th 9:00-24:00
On Dec 25th 9:00-24:00
On Dec 26th 9:00-24:00

On Dec 31th 9:00-04:00
On Jan 1th 9:00-04:00
HAPPY NEW YEAR!
Budapest Bistro
1054 Budapest, Vécsey street 3.
Hungary

+3617830788